You've got a bunch of positive comments coming in from your delighted customers! But how do we amplify this to the rest of the world! Not to worry, the GroHawk Widget is here. GroHawk's Widget allows you to push your favourite customer comments direct to your website.
Here's how you approve and pin comments to add to your widget...
1) Head into Responses in the left hand menu
2) Click into the response where the comment is
3) Click on the Answers to survey questions tab
4) You'll notice a button besides the free text fields.
5) Pressing this button approves the comment to go direct into your widget
6) Pressing the heart icon next to it, favourites it so that the chosen comment is pinned to the front of the widget.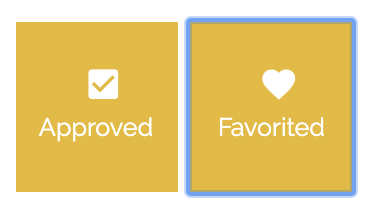 That's it! Your comments are now being fed through into your very own GroHawk Widget!
Click here to learn how to embed your GroHawk Widget into your website