So, you're ready to send out your first survey and you're thinking you want to add some of your own questions so you can find out more about your customer's experience. No problem! Adding your own questions couldn't be easier. Let's find out how!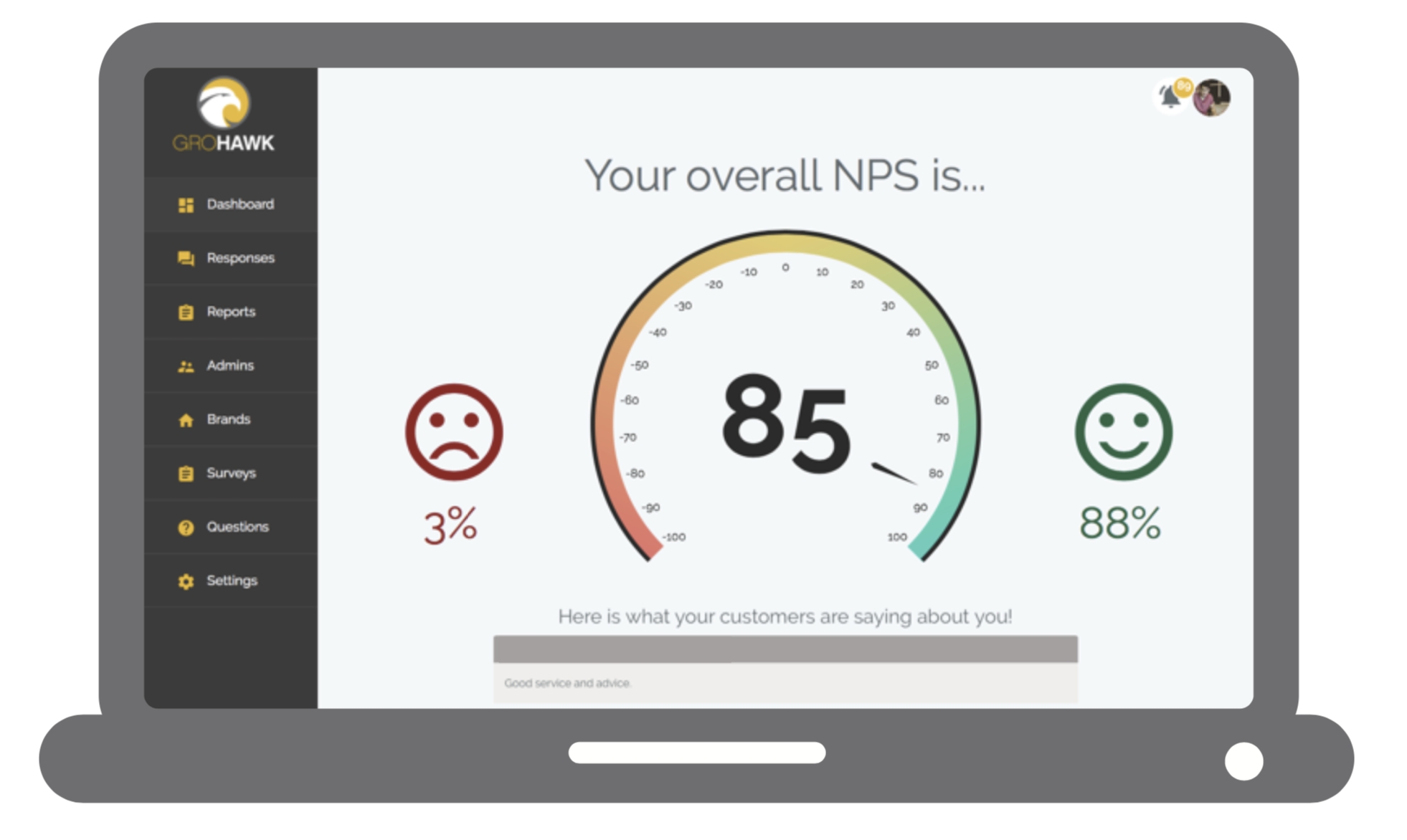 Step 1: Select the 'Questions' tab from your GroHawk dashboard

Simply log into your GroHawk dashboard. Hit the 'Questions' tab on the left - hand side.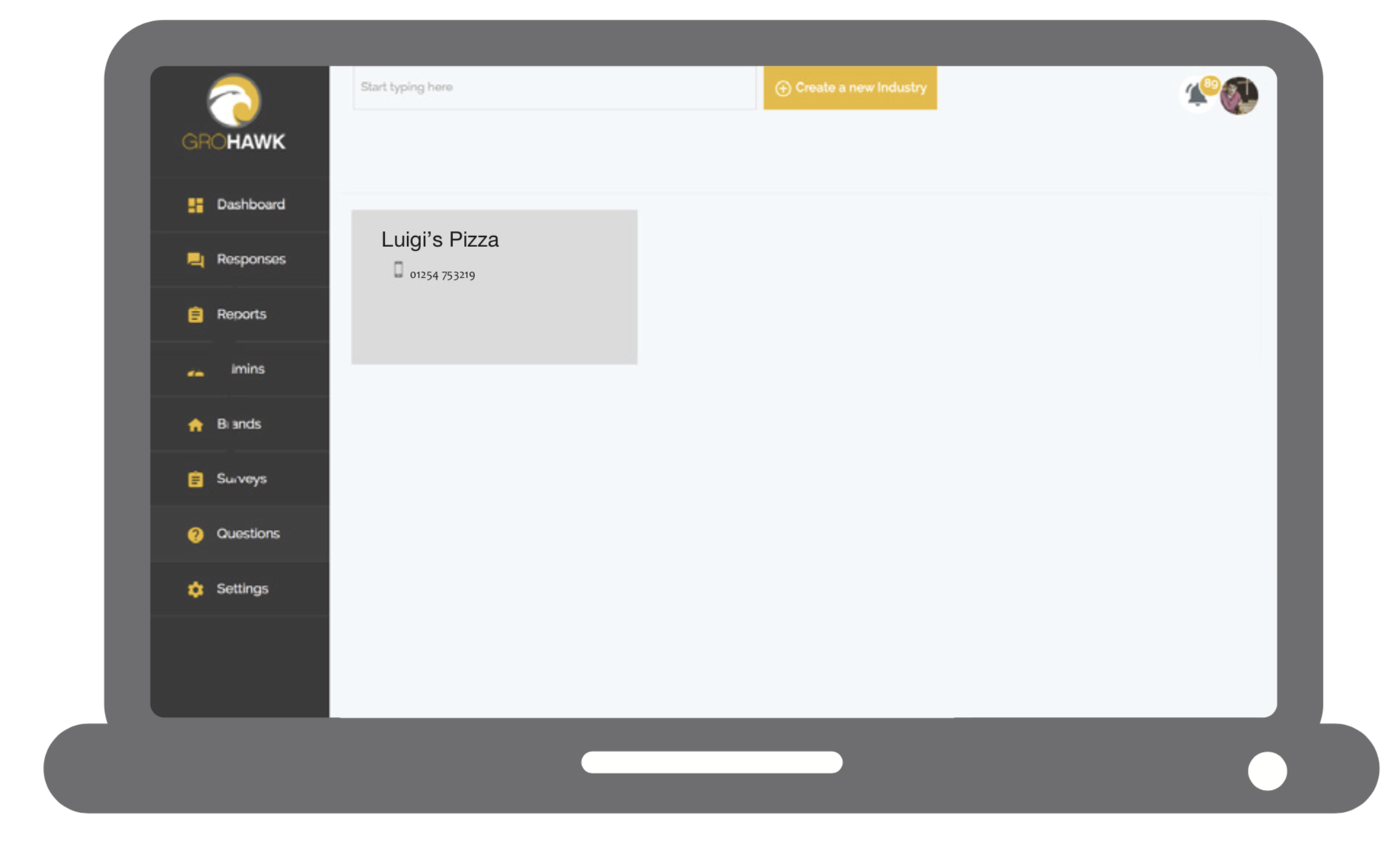 Step 2: Select your branch

If you want to change the questions for a specific branch, select which one here.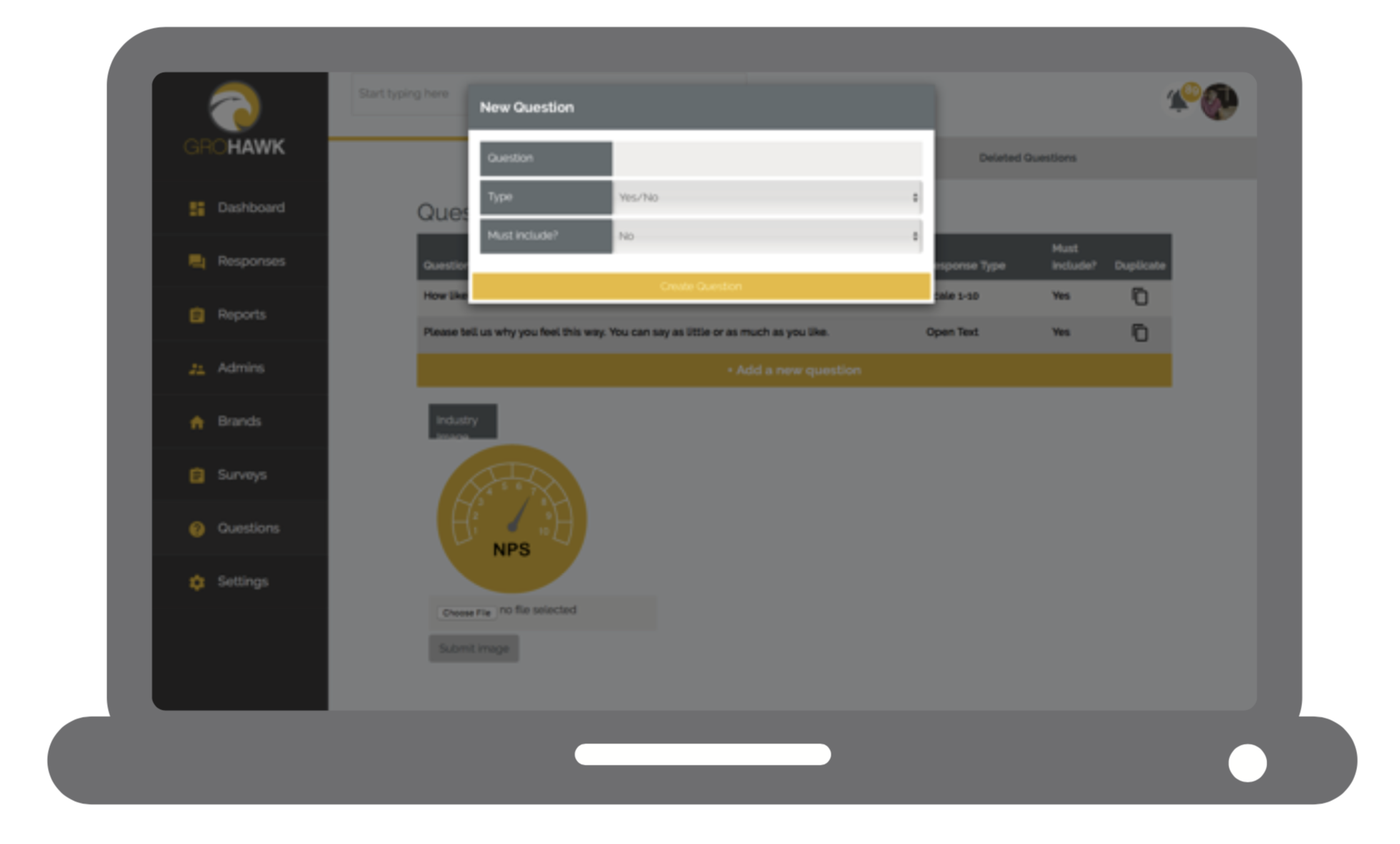 Step 3: Add your questions

Simply select 'Add a new question' then enter your question into the pop-up box. You can add as many as you like and any type of question you like too. For example, yes/no, multiple choice etc. – it's all there for you.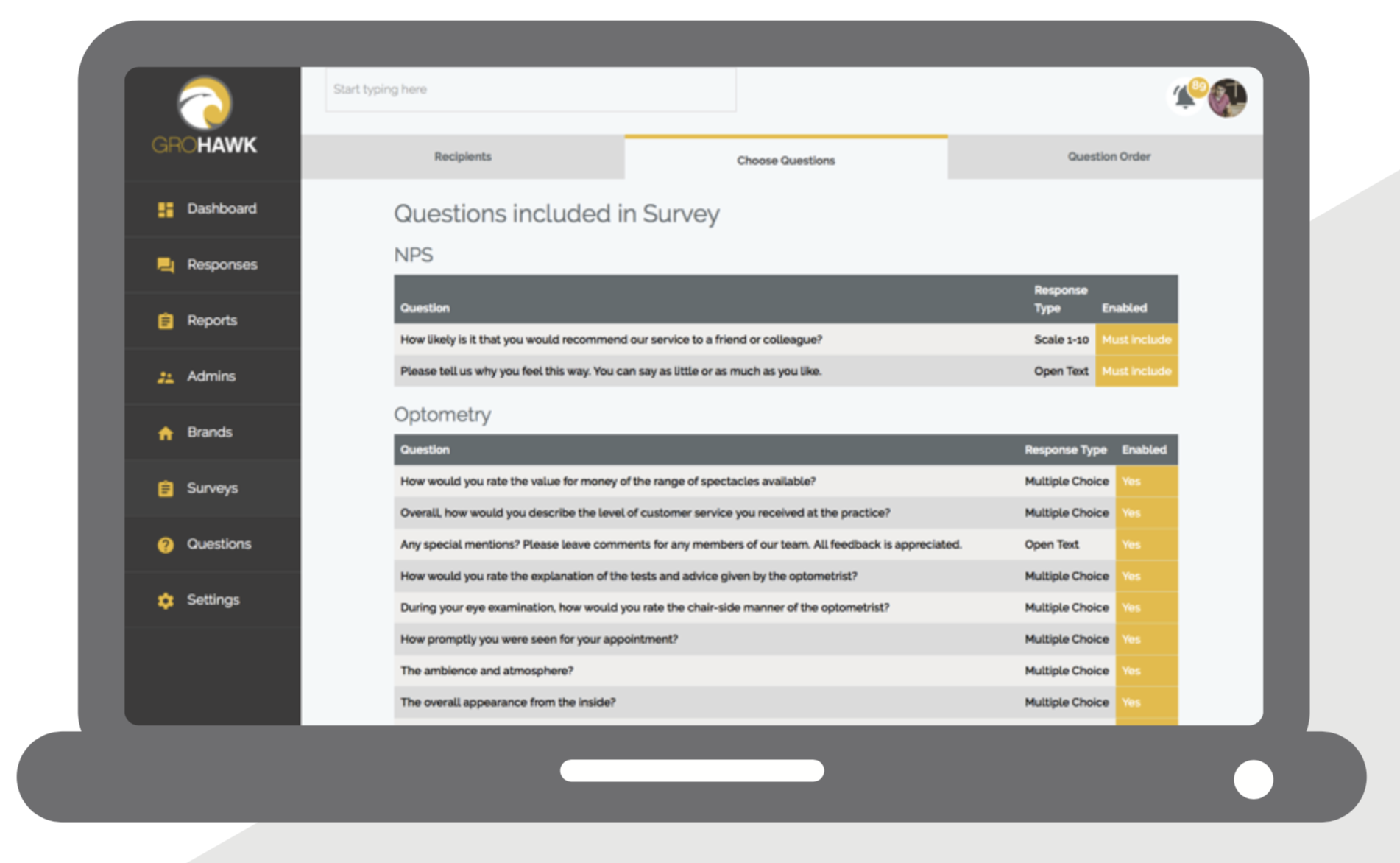 Step 4: Send your survey!

There you have it! Within 30 seconds you've just uploaded some amazing questions for your customers to dig their teeth into.
All you need to do now is hit send on your survey and watch those replies come rolling in!