Right! So you've read the on-boarding your business onto GroHawk guide and now you want to send out your first survey! Here's how…
Step 1: Collect your customer data!
All GroHawk needs in order to send out surveys is a name and an email address. Yes, it's that simple. If you have a mobile number for that Customer go ahead and add that too. Have an internal customer ID? You can include that also for ease of searching responses later…
All you need to get started is a Name, and either a mobile number or email address. Enter these then hit save!


Step 2: Drag and Drop!
You've created a CSV file and entered the list of customers you would like to survey. Great! Now to feed it to the system and let GroHawk do the rest.
1. Click Surveys

2. Select the location you would like the survey to go from

3. Click Create New Survey

4. Take your template and drag and drop it into the space provided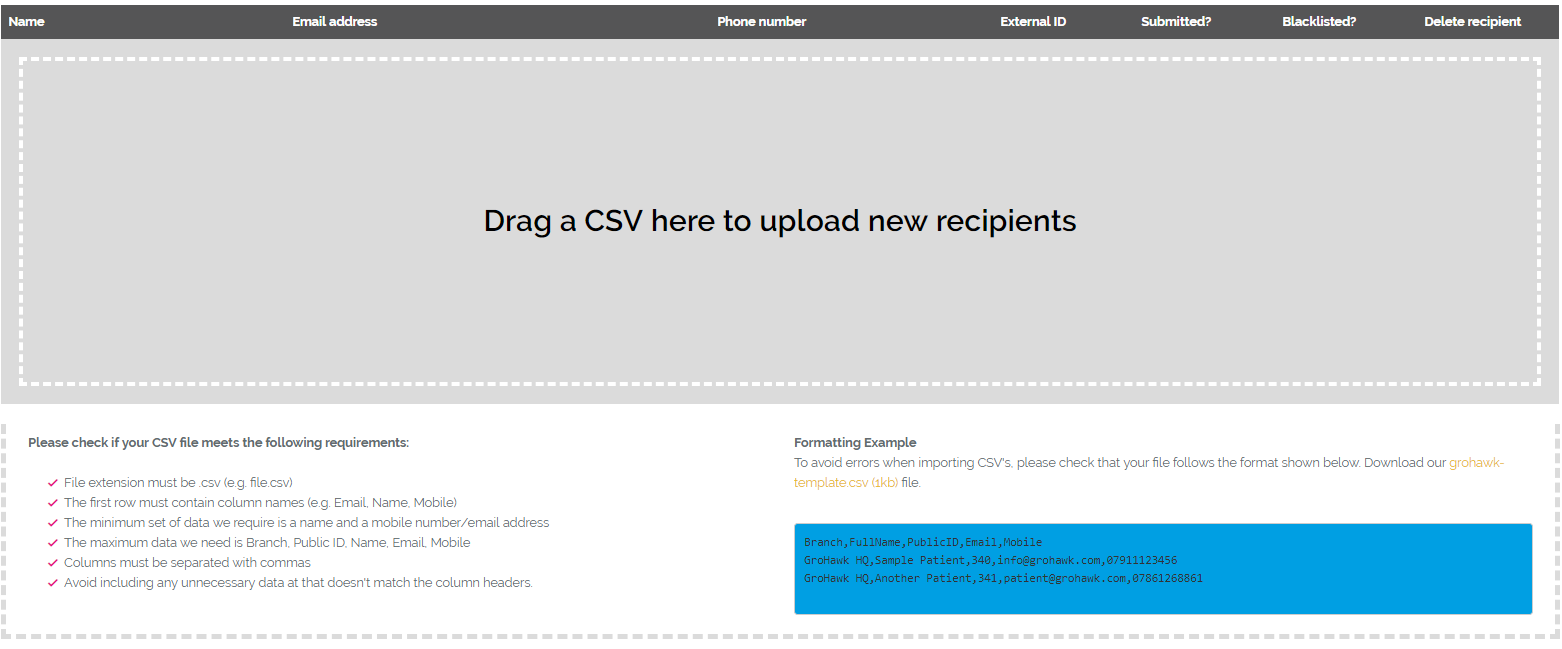 Check you're happy with the list of customers pulled through.
Hit "Send Survey Now".
Sit back, watch the Hawk do it's thing and wait for the responses to come straight to your inbox...